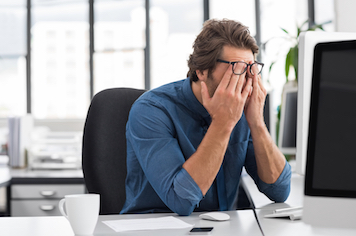 February 23, 2021
You're Spending Too Much Time On Prospect Research
This may seem counterintuitive, but we believe that chamber membership professionals spend far more time than they should conducting research on prospects. Why? Because new member prospecting and recruiting are less about doing research in advance and more about asking questions.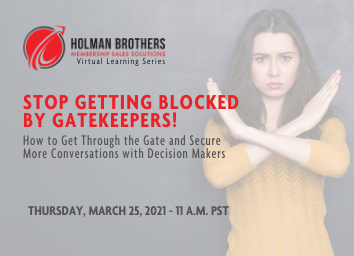 VIRTUAL TRAINING SESSION MARCH 25, 2021
Stop Getting Blocked By Gatekeepers! How To Get Through The Gate And Secure More Conversations With Decision Makers
Membership pros dread gatekeepers because rejection seems inevitable. Questions like "What is this regarding?" or "Is she expecting your call? can feel like insurmountable obstacles. In truth, gatekeepers are just doing their job, protecting the boss's time.
In this live webinar, Holman Brothers will share how planning and bringing real value will help you earn gain gatekeeper trust and secure more conversations with decision makers.