We supply the HOW to help you sell your chamber's WHY.
Membership salespeople face unique challenges that call for specific perspective.
Sound Familiar?
You're a conscientious membership pro who sometimes feels overburdened with everything you're up against…
Frustrations connecting with decision-makers…
Struggles demonstrating value…
Difficulties adjusting to an uncertain, post-COVID world...
Lost opportunities and missed recruiting goals…
You're doing everything you can think of, and your time and effort aren't paying off…
It's understandable why so many membership pros reach their limit before they reach their full potential.
You shouldn't have to go it alone. If you're tired of reinventing the wheel and just want guidance and support that works the way it should, Holman Brothers can help –– RIGHT NOW!
Welcome to Holman Brothers Next Level Coaching
Indispensable training, guidance & support for chamber membership professionals.
Successful people rarely get to the top on their own. From athletes to performers to business leaders, successful people from every walk of life have a coach. They realize that the next level is a continuous learning journey –– and they continually seek fresh ideas and advice. Why not you? It's how top performers get ahead – and stay there!
Next Level Coaching's innovative balance of high-performance coaching, one-on-one mentoring and the power of community delivers the support you deserve to put your membership sales career in high gear!

Why do I need coaching?
Next Level Coaching fills the lonely void where you're left to fail or succeed entirely on your own. We become your de facto sales trainer, advisor, sounding board, mentor, and cheerleader - all rolled into one!

Who should participate?
Next Level Coaching is for any chamber pro who lacks proven methods and actionable steps to breakthrough barriers, connect with more prospective members, and drive more revenue for their chamber.

How does the group coaching work?
Our LIVE coaching sessions feature core recruiting concepts and strategies coupled with interactive Q&A to fully understand the why and how. You leave every session with a plan to apply what you learn at your chamber right away!

What if I need help in real-time?
Everyone inevitably runs into recruiting obstacles that can throw you off your game. Don't worry, we have your back! You can reach us any time via the Next Level Coaching Hotline for individualized insight, ideas and guidance when you need it.

Where does the online community fit in?
Our community is where membership pros come together to share their knowledge and experiences on selling and beyond. We exchange ideas, seek input. gain insights on the latest trends, and empower one another to achieve greater professional success.

When does Next Level Coaching start?
The strength of Next Level Coaching is that it's ongoing, and the benefits start the moment you enroll. You gain exclusive access to our Interactive Group Coaching Sessions, On-On-One Coaching Hotline and Membership Sales Peer Community for 12 months!
Take the first step today!
Request Your 30-Day FREE Trial Of Next Level Coaching
(No, we won't ask for a credit card.)
Created by membership professionals for membership professionals.
Doug and Bill Holman aren't just sales experts –– we're chamber sales experts with real-life solutions for performance and productivity challenges membership pros face every day. Whether you are a first-time membership rep, or a seasoned pro, we can help. Take advantage of our unmatched, 20+ year track record of elevating sales performance at chambers of every size across the U.S. and Canada.

You Don't Have To Go It Alone
No more lonely days trying to figure things out on your own. We're here to help you perform better now –– and help you continue to improve and perform better over time.

No Untested Theories or Awkward Methods
Every concept, strategy, and action-step we share is field tested, proven effective, and delivering outstanding results for Holman Brothers' chamber partners –– right now!

Everything We Share Is Action Based
We continually deliver practical recruiting action plans to tackle challenges and maximize opportunities –– and we stay with you to ensure you are able to take action right away.

Time For You To Work On You
No matter where you are in your membership sales career –– Next Level Coaching is a fantastic way to maintain your growth mindset and stay at the top of your craft.

Inspiration and Motivation
You don't just gain the Holman Brothers' expert advice –– you gain fresh perspective and peer support from our amazing community of membership sales professionals.
Sign me up for my 30-day FREE trial
of Next Level Coaching.
Continuous journey of improvement –– the perfect fit for membership sales professionals
Success happens over time, not over night. It's why Fortune 500 companies, and other forward-thinking businesses, are shifting to a more continuous learning format to coach and support their salespeople. Next Level Coaching brings the same ongoing improvement opportunity to chamber pros.
Here's how our continuous learning model works: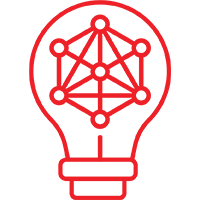 Interactive Group Coaching
Our LIVE, interactive group coaching sessions are where membership pros come together to explore fresh ideas, develop and refresh skills, and continually increase their expertise!
Two highly focused, 60-minute group coaching sessions every month to learn proven strategies and approaches for communicating value to prospects and members.
Each session features a relevant, bite-size recruiting lesson specifically designed to help you take greater control of the membership recruiting process.
We follow with interactive Q&A and group discussion to make sure you fully comprehend the "why" and "how" of each concept.
You'll leave each session prepared to immediately implement what's learned right away at your chamber.
Every session also features an open forum to share experiences and successes –– or ask questions to make sure the knowledge you're gaining works for you, at your chamber
One-To-One Assistance
Imagine having a coach who is always there to help you put things in perspective, supply different approaches to your challenges, and offer expert advice whenever you get stuck or need advice.
Call our Coaching Hotline any time for real-time support and personalized mentoring that propels you forward between group coaching sessions.
Not sure what to do next with a challenging prospect or member? Call the hotline and we'll work it through with you, together.
Ask your burning sales questions in real-time, clarify any issues holding you back, and learn solutions that work for you.
Safe space to talk through your challenges and discover how to apply your individual strengths and talents to break through to new levels of success.
Evaluate your approach and get expert advice preparing for important prospective member meetings.
Debrief after critical prospective member meetings and examine what went well, identify opportunities for improvement, and define next steps.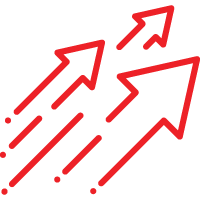 The Power of Community
This vibrant online channel is the place where our Next Level Coaching Community – from around the US and Canada – comes together to connect with each other.
Success is a team sport and celebrating wins is a big part of our community.
We encourage everyone to share when they make a sale, so we can revel in each other's achievements and keep the momentum going for everyone!
Foster conversations and share insights and experiences that you think will not just help solve a problem, but hopefully make everyone's efforts more effective.
All ideas are welcome, no judgement. Our community is your sounding board for problems you want to solve and opportunities you want to maximize.
No need to start new projects or assignments from scratch –– ask our community. There's a very good chance that one or more community member can share experiences to shorten your learning curve.
Make valuable one-on-one connections with like-minded membership pros and freely ask questions and discuss issues that you may not otherwise be inclined to discuss offline with co-workers, friends or family.
With our community contributing for the greater good, the possibilities are endless. We can't wait for you to join the conversation! Hand me the keys…
I'm ready to test drive Next Level Coaching For FREE for 30-Days!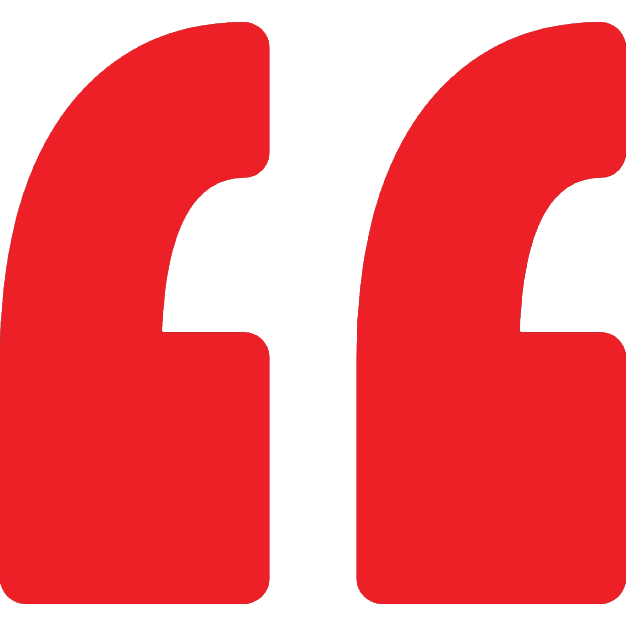 For new member sales, they've been wonderful. From a retention perspective, they've probably been even better. We're not just retaining members; we're upselling them on sponsorship and advertising, which in years past they never considered. We're not only getting more revenue from them, we're better engaging them.

Michael S. Neal
President & CEO
Tulsa Regional Chamber

Holman Brothers helped us move from where we were to where we want to be. Our membership team is more productive and their outcomes are stronger; because there's more understanding about the "how-to" and the "why" of their work.

Christy Gillenwater
President & CEO
Chattanooga Area Chamber of Commerce

Chambers are a complicated world, and it's easy to get lost. Holman Brothers really helped us simplify and articulate our message in a much more succinct and value driven way. Our morale us up, our results are up, and who can't be excited about a greater revenue return.

Allison Walden
Senior VP, Resource Development
Tulsa Regional Chamber

The problem we wanted to solve was how to move members up through our tiered dues. Holman Brothers implemented a sales system that looks to the needs of our members and creates a better understanding of the full suite of services we offer. The results have been out of the park.

Joe Unterreiner
President & CEO
Kalispell Chamber of Commerce

I've had the privilege to work with Bill and Doug at the Tri-City Chamber, Saint Paul Chamber, and now at the Association of Washington Business. We're all trying to grow, have stronger more successful teams, and we need resources to accomplish our mission. That's why it's really easy for me to recommend Holman Brothers.

Kris Johnson
President & CEO
Association of Washington Business
Open Note To Chamber Executives
Here's why next level coaching should be a priority for your chamber:
As a chamber leader, you know firsthand how unexpected disturbances in the business environment have become the norm –– and how these disruptions require us to reshape our approach. Even the most talented, experienced membership reps need to evolve more quickly than ever to overcome challenges and convert them into new opportunities.

Think of us as an extension of your team.
We're here to give your membership professional(s) the continual guidance and proven resources they need to stay motivated and primed to drive sales.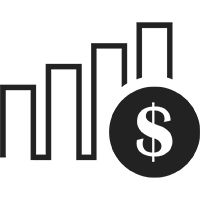 When membership reps grow, chambers grow.
We supply the professional coaching and counseling your membership rep(s) needs to shorten learning curves, navigate challenges, and consistently drive more revenue for your chamber.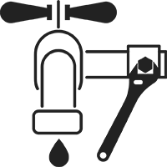 Reduce Membership Rep Turnover
Next Level Coaching is a cost-effective solution to boost membership rep engagement, make their selling efforts more fulfilling, and motivate them to stay. There's also less ramp–up time when you bring on a new membership team member.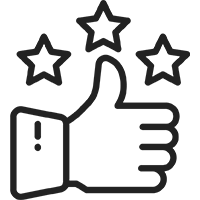 Confidence & Results
Your membership professional(s) will continually learn and adopt best-practices and skills to handle the difficult recruiting situations and challenges they face every day. Your rep continually improves, confidence grows, and their results go up.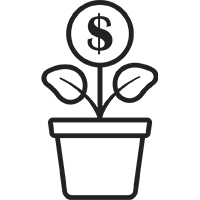 Sustainable Growth
Membership pros get the coaching and actionable insights they need to consistently reach their goals. Your chamber gets a motivated employee driving the sustainable growth you need to fast-track your chamber's mission!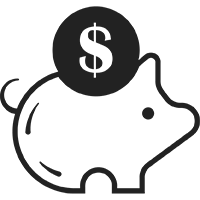 ROI
Next Level Coaching pays for itself over and over via more members and higher average sales! Applying what's learned to realize just one additional membership per month more than covers your investment.
Meet Your Sales Coaches
Doug and Bill Holman aren't just membership sales consultants, we're real live chamber guys with 20 plus years of chamber membership sales and management experience.
In our years navigating real-life recruiting and member relations challenges and opportunities, we've acquired the know-how to diagnose and solve member recruiting issues faster and better than anyone else. And we're ready to put that knowledge to work for you.
You'll gain supporters who genuinely appreciate the unique demands of chamber membership sales, and you will…
Continually improve,
Grow in confidence, and
Take your results to the Next Level!

The secret to getting ahead is getting started!
Don't wait.
Claim your 30-day FREE trial today!
If you've made it this far, you must be at least a little curious…
We get it. Maybe the thought of trying something new is overwhelming. We've been there too, so let's keep it simple. Click here to ask any questions or let us know if you'd like to arrange a quick call. We'll set aside a little time where we can learn a bit about your situation and answer all your questions.
Holman Brothers Membership Sales Solutions © 2022 All Rights Reserved.